Professional Development Workshops
Empowering and equipping educators to make a difference
Student
development starts here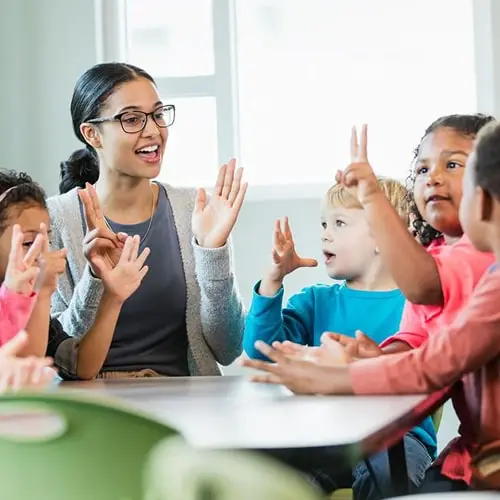 Most schools aren't equipped to deal with the effects that neglect, poverty, violence, or loss has a student's emotions, behavior, and academic performance. Our approach uses evidence-based strategies to support teachers in recognizing and responding to the signs of trauma in students and creating a safe, inclusive learning environment.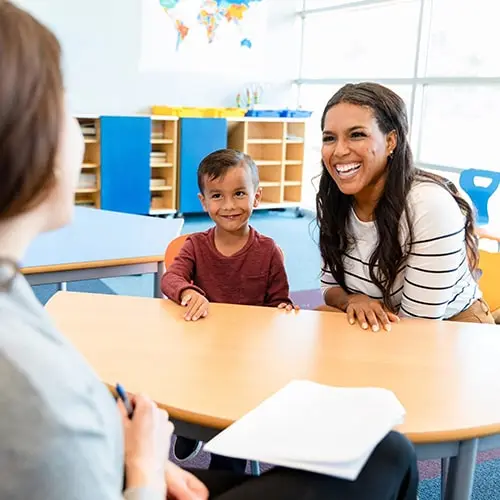 Meeting Students' Social and Emotional Learning (SEL) Needs
We understand that SEL is not a "one-size-fits-all" proposition, so we work with each school or district to customize a framework that meets the unique needs of their students and teachers. With a focus on relationships, resilience, and responsibility, our practical approach to SEL emphasizes the need for educators to model the skills students must have for self-regulation and social competence.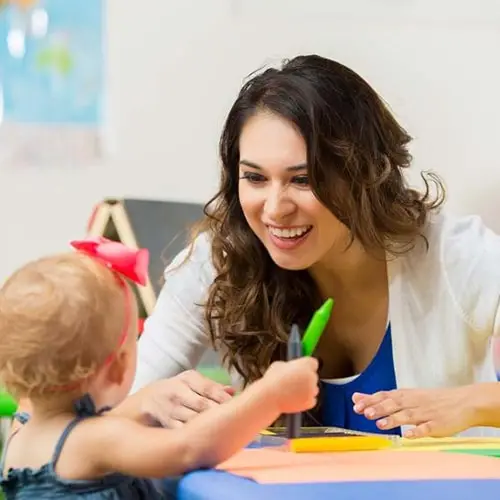 Early Literacy
Our early literacy program is designed to engage young children in meaningful language, literacy, and play experiences that will help them develop the skills they need to become successful readers. From phonological awareness to print knowledge and beyond, our early literacy program is designed to provide the skills and resources to help young learners gain a strong foundation for future learning.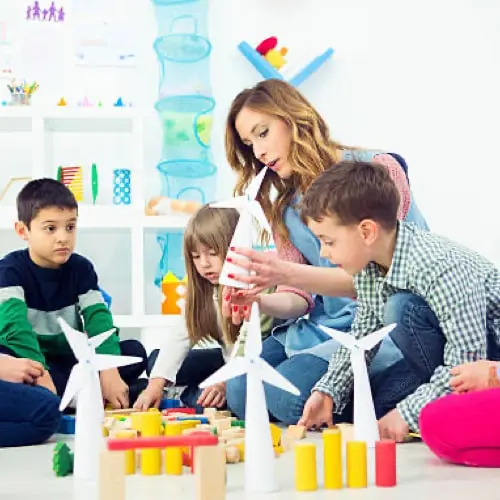 From explicit literacy instruction to higher-order thinking strategies and beyond, we provide teachers with the tools they need to help their students become better readers and writers. We understand that literacy is the way we make sense of the world around us, and our goal is to help all students develop the literacy skills they need to thrive in school, in their careers, and in society.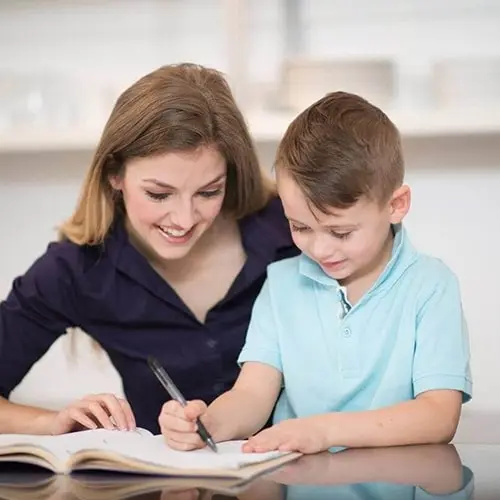 Providing a purpose for reading provides students with a framework for understanding complex texts, and our program is designed to help students become better readers by connecting them with compelling topics that are relevant to their lives. Our connection-based approach helps students become engaged in the material, process the text at a deeper level, and develop skills they need to become successful readers.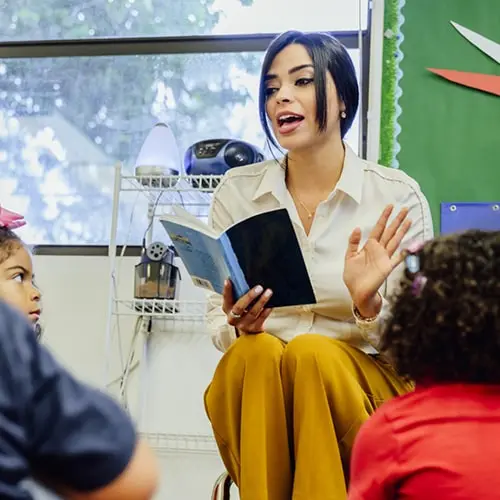 The Importance of Interactive Read-Alouds
Read-alouds are back. The once-ubiquitous practice has been making a resurgence in recent years, and with good reason. Interactive read-alouds help build vocabulary and comprehension skills, foster an appreciation for literature, and provide an opportunity for deeper engagement with a text. Our program helps teachers facilitate successful and truly interactive experiences with read-alouds.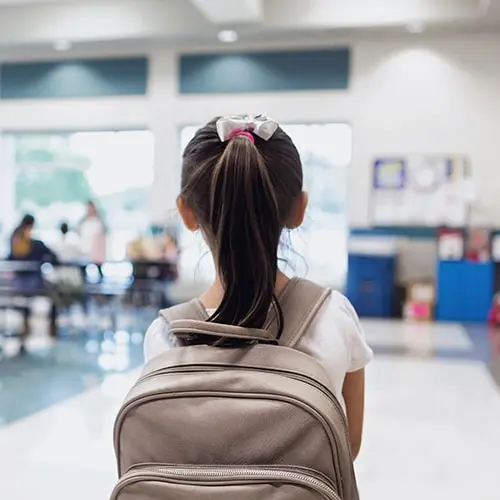 Disciplinary Literacy
Our disciplinary literacy practices are grounded in real-world application and emphasize the need for students to make meaning from what they are reading. Through this approach, we can empower learners to think critically about texts, develop an appreciation for the language of their respective disciplines, and gain a deeper understanding of complex texts and ideas.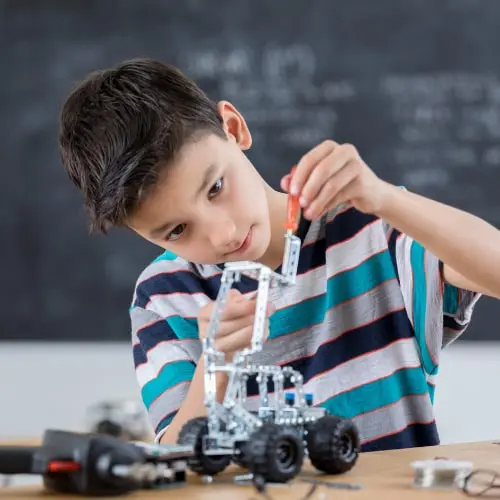 Literacy and STEAM (Science, Technology, Engineering, Arts, & Math)
With the increasing popularity of STEAM education, literacy may seem less important. On the contrary, literacy instruction is essential to the development of strong scientific and mathematical understanding. Our program provides teachers with research-backed strategies for successfully integrating literacy into STEAM curriculum, emphasizing problem-based learning, project-based activities, and collaboration.
Culturally Responsive Teaching
At KD Ed, we believe in fostering an inclusive and equitable learning environment, one that honors the experiences and perspectives of all students. Our program provides teachers with the tools for creating an educational ecosystem that honors each student's culture and heritage while still providing a rigorous and engaging curriculum. We emphasize the importance of being culturally responsive to the needs of our learners so they can be seen and successful.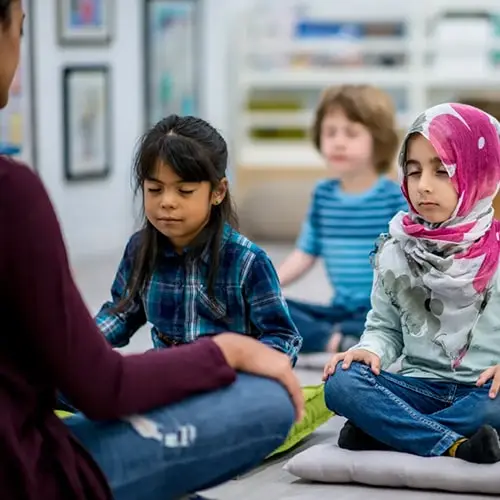 Student Wellness & Mindfulness
When it comes to the mental and emotional well-being of our students, we believe that school should be a safe and supportive place for learning. Our approach helps teachers to facilitate an environment where students can express their emotions without fear of judgment or marginalization. We emphasize mindfulness practices such as self-care, empathy, and self-awareness so that our learners can become more mindful of their thoughts, emotions, and actions.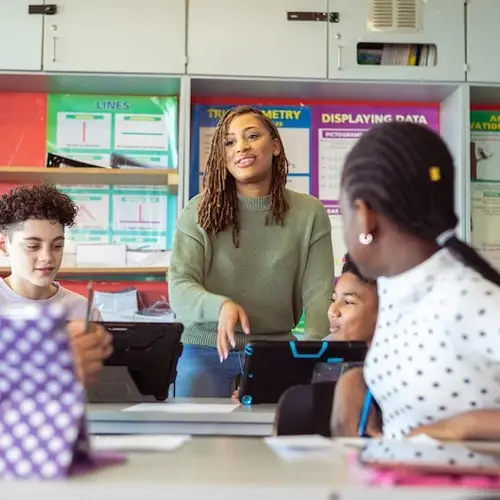 Educator Wellbeing & Retention
Fostering educator wellbeing is essential for creating a successful learning environment. Our program provides teachers with strategies to help them take care of themselves and manage their stress levels so they can be more effective in the classroom. We emphasize the importance of self-care and provide support to educators who are looking to create a positive, collaborative work environment where burnout and turnover rates are low.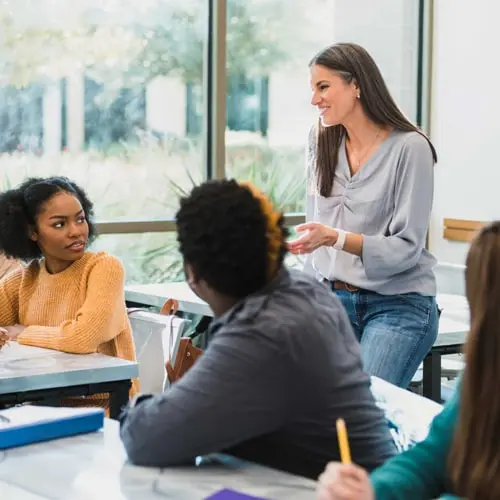 Building Capacity & Relationships
We understand that strong relationships and connections are key to successful learning experiences. We prioritize developing meaningful relationships between students, teachers, and administrators by providing training and support for educators. Our approach provides teachers with strategies for creating an environment of trust so that students can be nurtured both academically and emotionally. This helps build strong connections between educators and students that are based on mutual respect and understanding.